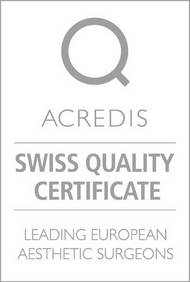 ACREDIS – Accreditation
Continual improvement in quality and patient satisfaction is extremely important to us, thus we have voluntarily subjected ourselves to a rigorous test of quality.
ACREDIS is the first independent consultancy for plastic and cosmetic surgery. Over 300 qualitative criteria are examined, including our experiences from operations and patient satisfaction.
We have been awarded the official ACREDIS certificate since 2007.
This seal of approval serves as a guarantee for patients who place themselves in the hands of our select specialist team.

Your PD Dr.med. Matthias Voigt