General Contouring surgery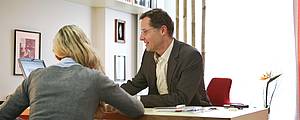 Problematic flabby skin on the abdomen, thighs or upper arms may be resolved by many people through dieting, exercise or massaging.
Excessive skin and fatty deposits may also be removed from other areas of the body. The results of an operation may often be enhanced by additional liposuction, e.g. at the waist.
Optimum results following body contouring surgery occurs when fatty tissue has been reduced by as much as possible. You should approximate your ideal body weight by as much as possible prior to a lifting procedure.
General planning of the operation date:
All ambiguities should be eliminated after the preparatory consultation. A new consultation should be scheduled if you still have questions.
It is important when choosing the date for the operation, that the immediate consequences and after-care are factored in. A belt or supporting corset is to be worn for 4 - 6 weeks after surgery.
A constricted sensation that may hamper your daily activities is to be expected in the days following the operation. Thus you should plan ahead for a few days of rest and recuperation in order to adjust to your new body. Physical activities should only recommence after approximately 4 weeks.
As with any surgical operation, it must be ensured that no other pathological conditions increase the risk of surgery, thus it is necessary to perform a blood test and an electrocardiogram (ECG).
Certain medications may impair blood clotting, and these include aspirin and vitamin E while there are others that recreate this effect. Thus it is important to inform us in advance of your medication intake, and we shall respond with our corresponding Code of Conduct. Alcohol and nicotine consumption must in any case be avoided on the day and evening preceding the day of the operation, and you must be sober. You may take your regular medication with a little water after consultation with the surgeon.
You will recive pain medication immediately after the operation that shall be conducive to your necessary rest and relaxation during healing. Compression stockings and prophylactic agents will also be provided so as to prevent blood clots and embolisms.
Skin healing occurs after approximately 3 weeks, though several more weeks are required for the swelling to recede.
Healing is aided by skin care, e.g. ointments and body oil, and compression with a supporting corset.
You should wear this for 6 weeks during the day. Cold showers stimulate blood circulation and enhance healing. Absorbable sutures dissolve on their own while other sutures are removed after 3 weeks at the most.
You should move with care during the initial 6-8 weeks so as to avoid excessive and sudden tension and contractions to the sutured sites.