Plastic Surgery PD Dr.med. M. Voigt
Cosmetic plastic surgery enhances the body's contours and thus crucial to the quality of life of many patients.
Good results are initially dependent on a sound training, experience and a high degree of diligence and conscientiousness of the plastic surgeon. We have been practicing plastic and cosmetic surgery since 1997, thus offering you a wealth of experience in this field.
A comprehensive preliminary examination and meticulous consultation is a prerequisite for successful treatment.
We have specialised in the implementation of cosmetic, plastic and corrective treatments guided by these fundamental principles; while seeking out an appropriate treatment concept in full consideration of the wishes of our patients and free of time constraints.
Overview of services (quick navigation to topics) and overview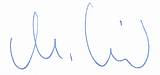 Plastische Ästhetische Chirurgie Freiburg